Event Registration
Caroline Myss - Breathe Together: How Healing Yourself Heals Our World
10/16/2020 06:30 PM - 10/17/2020 04:00 PM ET
Admission
Location
Circular Church
150 Meeting Street
Charleston, SC 29401
United States of America

Summary
What a moment to be alive together. What an extraordinary experience we are sharing right now. No one anticipated a pandemic or economic reboot. None of us knows what will happen next. And all of us are in this global field of the unknown together.

I believe it is time for us to consider a spiritually organic view of health and healing that recognizes the truth that not only does "all life breathe together", we also "co-create together". And those acts of co-creation include the health and well-being of our collective psychic – and physical – health as well as the health of the ecological system.
Event Registration is closed.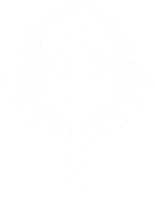 3 Broad Street, Ste 400 (Offices only)
Charleston, SC 29401
843-720-8528