Event Registration
Marianne Williamson, Meaning, Purpose and Hope in Chaotic Times
04/17/2021 11:00 AM - 04/18/2021 05:00 PM ET
Admission
$169.00 - Early Bird Admission (Before Feb 28)
$195.00 - Full Admission (After Feb 28)
Location
Virtual via Zoom

Summary
As one world disintegrates and another emerges, each of us has a role to fill in navigating the transition. As we take on the role of midwife to the emergent new way of being, we are given the strength and insight and energy we need to do the job and to do it well.

** Event ends on Saturday, April 17th  at 5 pm (In order to keep registration open until the day of the event we had to bump the event time out a day for the system to receive last minute registrations).
Event Registration is closed.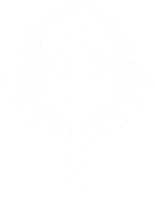 3 Broad Street, Ste 400 (Offices only)
Charleston, SC 29401
843-720-8528